So I'm going to be upfront about something that is pretty much unheard of among grad students: I don't really like coffee and I don't generally drink it. My boyfriend likes to say that I like milk with a side of coffee. Really, I'm a tea drinker, but I do like pumpkin spice coffee—it's perfect for this time of year!
This recipe is adapted from a recipe by the Kitchn to make it a little less work so you can easily make it in the mornings without having to turn on the stove or get out a blender. It won't really get you foam, but if you have a little handheld frother, that should work just fine. Enjoy!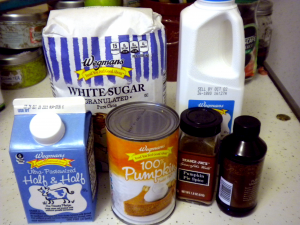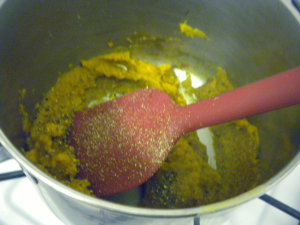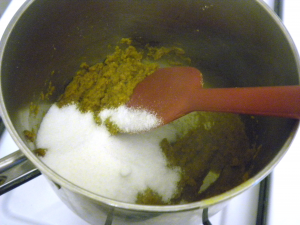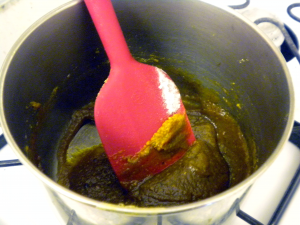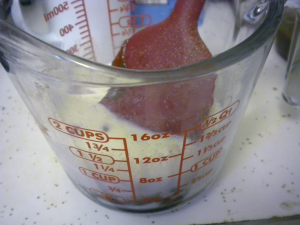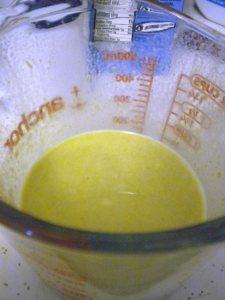 Pumpkin Spice Coffee/Latte
(adapted from The Kitchn)
serves 41.
1/4 c canned pumpkin (you can use what's left over from the pumpkin ice pops!)
1 tsp pumpkin pie spice mix (I used Trader Joe's brand but there are others, or, you can find recipes to make your own)
freshly ground black pepper
1/4 c sugar
3 tbsp vanilla extract
coffee (for each serving use 1-2 shots espresso, or if you're like me and like coffee a bit less, then use like 1/4 c of very strong coffee)
milk (3/4 c to 1 c per serving, depending on your preferred strength. Use whatever milk you have around. I used an equal ratio of skim milk and half&half)
In a small pot on the stove at medium-low heat, mix the pumpkin and the pumpkin pie spice mix along with the pepper until the mixture is fragrant.
Mix in the sugar. It should become sort of syrupy. If you plan to use all the mix now, then mix in the milk and vanilla extract at this point until it's all incorporated. If you're not using all the mix now, then just add the vanilla, stir, and take off the heat.
Make the coffee or espresso.
If you save the syrup for later, then add about 1.5 tablespoons to the milk, mix, and heat. I used the microwave and heated for 2 minutes, in one minute intervals, stirring in between, which kept a skin from forming. You could also heat it on the stove.
Mix the coffee and milk mixture. Add whipped cream if you want. Drink.